What could be more romantic than a trip to Venice, Italy?
Here are some tips to make your stay in Venice extra special:
Get lost in the city…
One of the most romantic ways to experience the city of Venice is to wander and get lost in its streets (calli), without a set destination, and let yourself be guided by the curiosity of discovering what marvel hides around the corner. This is the only way to genuinely discover the beautiful spots in Venice. Don't believe us? Try it out!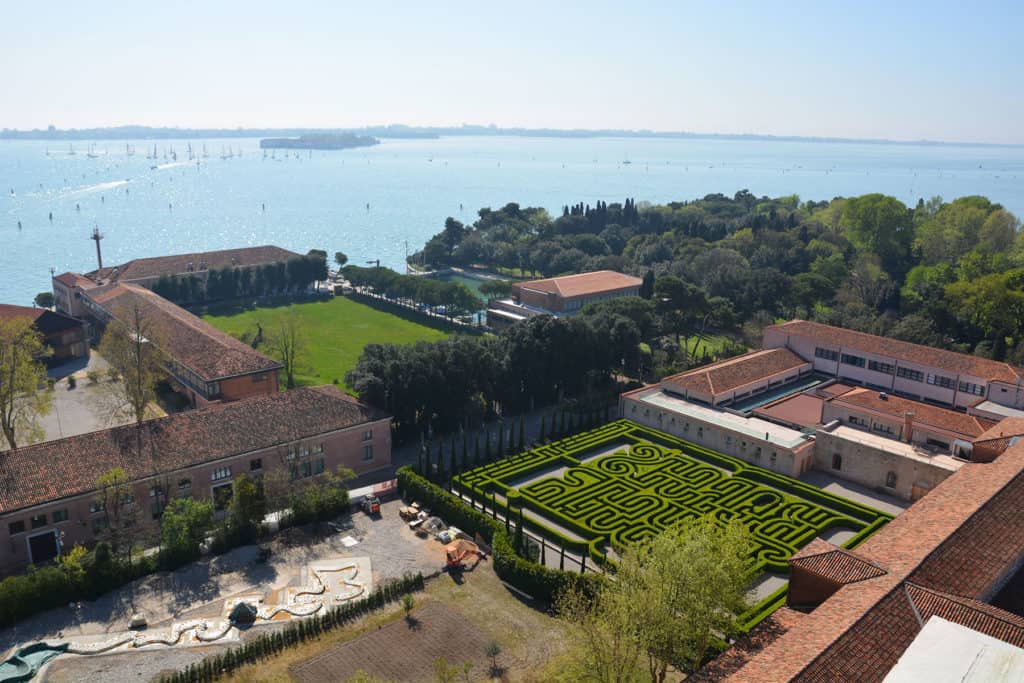 Among the most evocative and interesting places to experience a suggestive view of the city, we recommend the bell tower of San Giorgio. Located in front of Piazza San Marco, the Island of San Giorgio is just one easy waterbus stop away (Line 2). Visit the splendid Basilica and then climb up its bell tower. From here, you will be able to enjoy one of the best views of Piazza San Marco and of the Venetian Lagoon.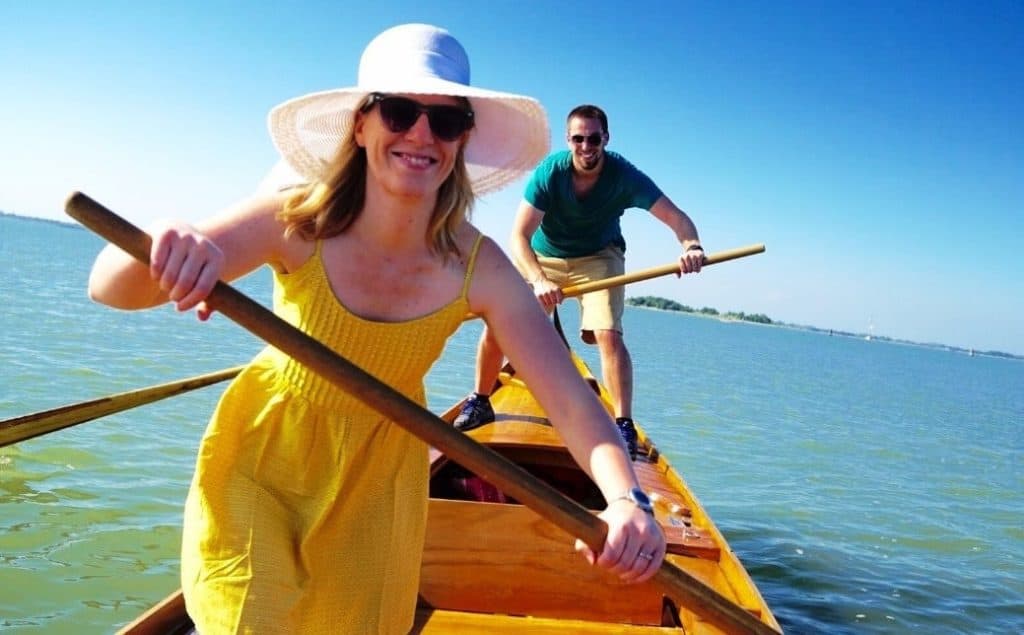 Learn how to row like a gondolier by taking lessons in Voga alla veneta
This a unique way to learn how to row and discover the city through its many canals, hidden away from the masses. Together with an instructor, you will live an authentic Venetian experience: a romantic way to share a truly unique adventure! If you are looking for something less sporty, treat yourself to a gondola ride. Laid back and cradled by the water, you will enjoy the city from its privileged point of view: the water.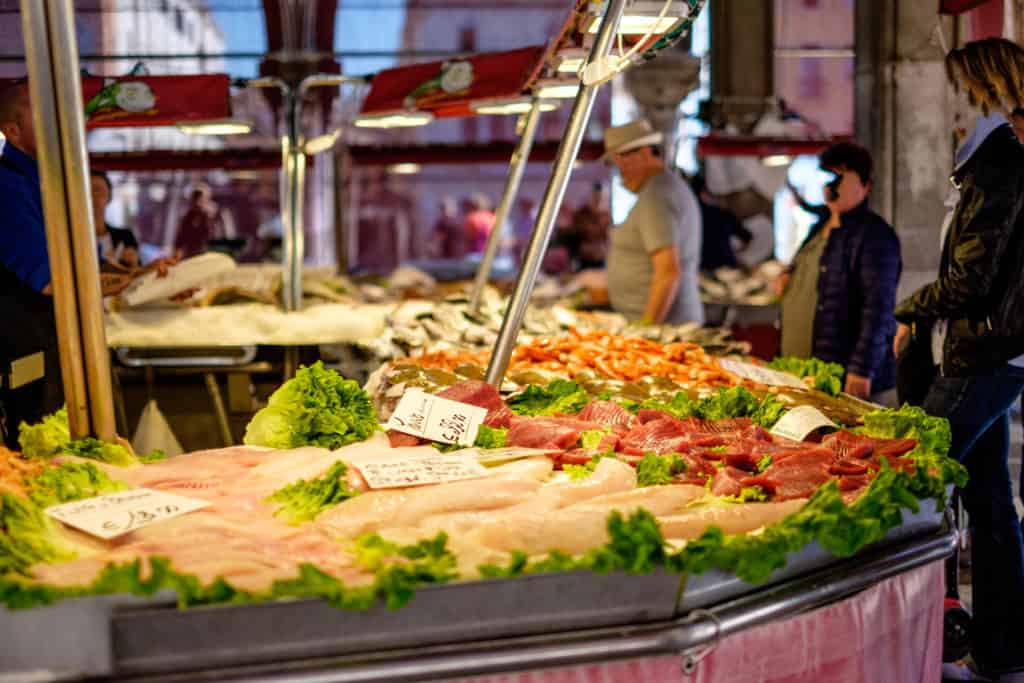 Shop at the Rialto marketplace
True beating heart of the city, every morning (from Tuesday to Saturday) the market of Rialto shows off its colourful fruit, vegetable, and fish stalls. It is a unique spectacle of colors, smells, and sounds: the voices of the vendors overlap with those of the many seagulls that fly over the area in search of a bite to steal and eat.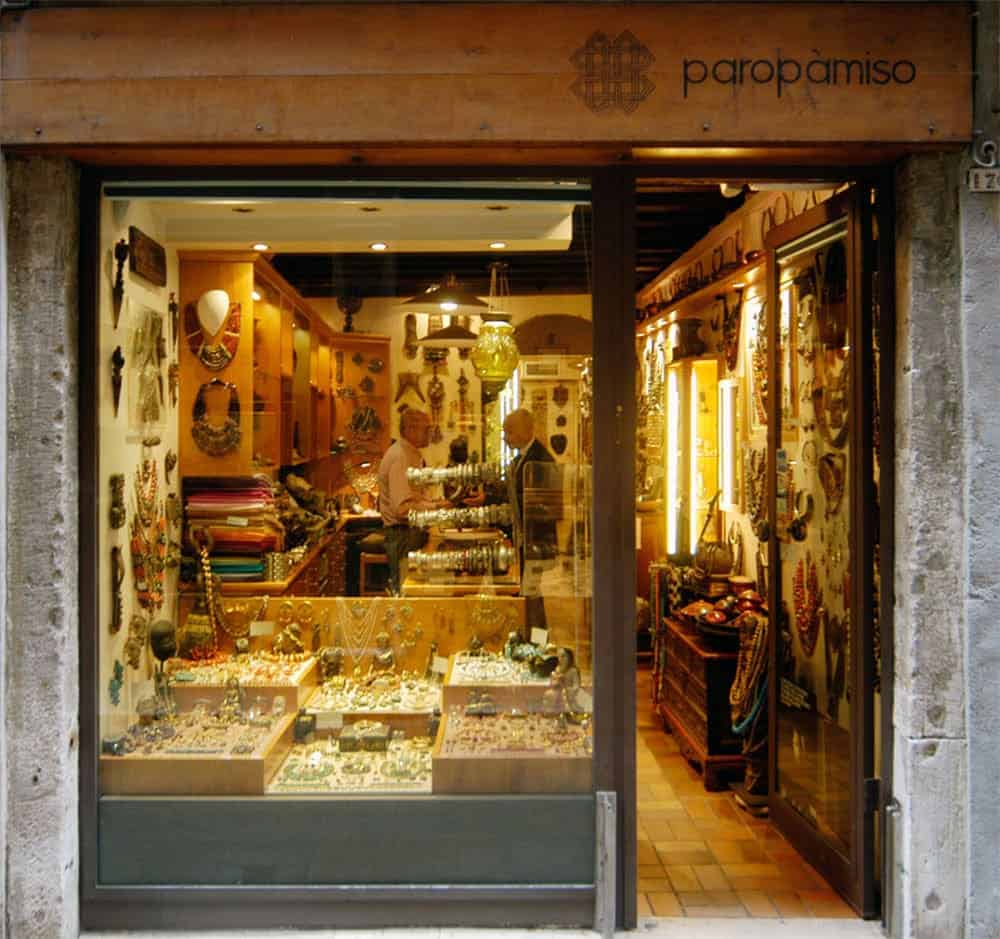 What we recommend
Surprise your partner with a truly original gift: an authentic Venetian glass pearl. Near San Marco, in Calle Frezzeria, you will find the Paropamiso ethnic antique shop. Michel, the owner, is a passionate expert in Venetian glass beads; you will find all kinds in his shop, of any age and any price. An original and charming gift that will remind you forever of your trip to Venice
To shop in Rialto is to take part in authentic Venetian everyday life. Be inspired by the colors and pick up fresh fish for a romantic dinner at home. It doesn't take much: fresh fish, lemon, and a good bottle of white wine. Don't miss the Antica drogheria da Mascari, near Ruga del Spezier: here you will find the most amazing selection of spices, teas, sweets, and wines.
These decorative objects were valuable exchange goods that were exported to West Africa, India, and the Americas in the 19th Century. They were so sought-after that Native Americans exchanged actual land for them: the territory that today we know as Manhattan.